How to Launch Online Small Groups
Want to launch online groups the right way, the first time?
How to Get People in Your Group and Engaged
How to Use Audio, Video, and Lighting
How to Lead Your Meeting
How to Follow-Up with People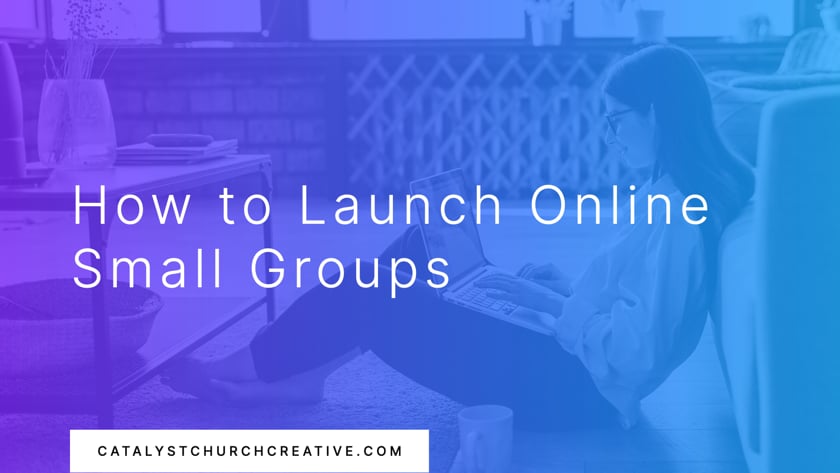 "You need a simple process with step by step instructions on how to get people in your online small group and engaged, details on what audio, video, and lighting equipment you need, knowledge about what software works best for most users in your church, a guide on how to conduct your group meeting time effectively, and ways to keep the momentum going strong. I have helped launch thousands of new online small groups and trained hundreds of leaders for small group ministry, and I can assure you that if you follow these four processes of launching online small groups, you will give your church and its community the highest opportunity for success."
Your course includes 4 lessons and 12 learning modules.
Lessons include video-driven content that will teach you best practices for managing, leading, and engaging your small group members.
Lessons will teach you best practices for audio, video, and lighting using the gear you have already, as well as what you could be using to improve (and maybe even become a professional).
Lessons will provide a framework for how to schedule and structure your small group based on over a decade of experience, providing leadership freedom for you to lead the way you were meant to lead.
Lessons will give you downloadable assets that you can take and make your own, learn from, and immediately implement in your existing small groups as well as those you are preparing to launch.